Email:
mail@wardigroup.com

Website:
www.wardigroup.com
Tel:
0845 680 7757
Postal Address:
WARDIGROUP.COM
422 Archway Road
Highgate
London
N6 4JH
United Kingdom




No shop (yet) at this location, online only. We are unable to accept enquiries in person, not open to public, thank you.
COOKIES! We use cookies on this site. Carry on browsing if you're happy with this or see our Privacy Policy.
For our general Privacy Policy please refer to Red Monkey Coffee's privacy policy.
For our general Terms & Conditions please refer to Red Monkey Coffee's Terms & Conditions.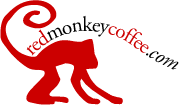 Red Monkey Coffee.Com
www.redmonkeycoffee.com
Traditional Hand Roasted Coffees, a range of Pure Origin Arabica Coffee and Espresso coffees. At Red Monkey Coffee we also sell a full range of coffee accessories and espresso machines. Delivery Free in the UK.

Red Monkey Coffee Commercial
www.redmonkeycoffee.com
Trade supply of coffee and accessories. Supply of commercial espresso machines and equipment, whatever your office or coffee shop we can help.


Fervency - Design Led Retailer
www.fervency.co.uk
Designer department store, a range of carefully selected and exciting design led products from lighting to furniture. Supplying home owners, designers, architects, shops, offices & restaurants. Passionate about design.